Union NJ Electrician
First Class Electric :: Lexel Inc. d.b.a. First Class Electric :: NJ Electrical license # 34EI01574400 :: Business Permit # 34EB01574400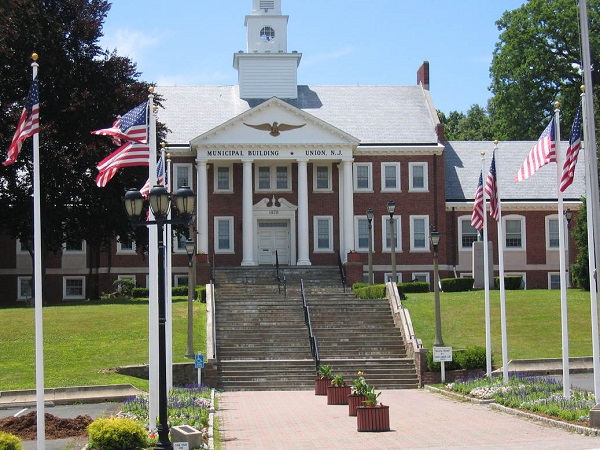 Our First Class Electricians Proudly Serve Union, NJ and the Surrounding Communities
We, at First Class Electric service our communities with our most valuable resource — professional electricians with the highest work ethics. Who is your Union, NJ electrician of choice? We have been providing outstanding electrical service to many homes and businesses in the historically rich and culturally diverse Union, NJ. Our labor always comes with a 100% satisfaction guarantee.
In the dynamic landscape of Union, New Jersey, where history meets modernity, and residential neighborhoods intertwine with bustling commercial hubs, the demand for reliable electrical services has probably never been greater. Amidst the vibrant tapestry of Union's community of 60,000 people, First Class Electric emerges as the beacon of expertise, safety, and customer satisfaction. We have been serving Union and its surrounding areas with unwavering commitment and dedication for over 15 years, earning our place as a trusted partner for all electrical needs.



A Legacy of Excellence
First Class Electric is not just a name. It's a reflection of the service we provide. With a legacy of excellence, our electrical contracting business has been illuminating the homes, businesses, and industrial complexes of the entire Union county. Since its inception, First Class Electric has prioritized quality, safety, and customer satisfaction.
In a recent survey we asked our customers why they chose us over any other contractor for their electrical needs? The reasons ranged from ease to deal with us, lifetime warranty on labor and fast response to inquiries. But the ones that stood out on top of the list were quality and versatility.  That is quality as in superior workmanship, and versatility as in doing a wide range of electrical services well. That includes an impressive array of electrical services covering the installation, conversion, and repair of everything from electrical panels, breaker boxes and switches to lighting and electrical work related to HVAC systems.  
A Customer-Centric Approach
First Class Electric understands the value of strong customer relationships. It's not just about providing a service; it's about creating a positive experience for clients. The company prides itself on transparent communication, timely project completion, and competitive pricing.
We really enjoy working with our Union township customers on new installations, upgrades, and repairs. We know the neighborhood well and are always prepared to respond adequately to your electrical needs. Our electricians know that your home is your domain and they enter as your guests. That is why we go the extra mile to always make our visit a positive experience.
First Class Electric's Commitment to Safety is Paramount
All projects are executed with strict adherence to industry standards and safety codes, ensuring the well-being of clients and their properties. With the latest tools and techniques at their disposal, the team at First Class Electric combines technical expertise with safety protocols to provide top-notch service. Our emphasis is on educating our customers about potential pitfalls and perils that may lurk within the electrical system of their homes, whether it may be wiring, electrical panels or fixtures. 
 Our Union clients treat us not only as the elctrical contactor of their choice, but as friends and family and we are always welcome visitors to their homes and businesses.
A Full Suite of Services
First Class Electric offers a comprehensive range of electrical services that cater to the diverse needs of Union residents and businesses:
- Electrical Repairs and Troubleshooting: First Class Electric's team of certified electricians is equipped to diagnose and fix electrical issues, from minor glitches to complex problems, ensuring safety and reliabilityInstallations and
- Upgrades: Whether it's installing new lighting fixtures, wiring for a new construction project, or upgrading outdated electrical panels, First Class Electric is the go-to choice for ensuring that the electrical systems are efficient and up to code.
- Wiring and Rewiring: With several historic districts, older properties in Union may need rewiring to meet modern safety standards and accommodate new electrical needs, such as additional outlets or appliances.
- Safety Inspections: Safety inspections are essential for protecting homes and businesses from electrical hazards. First Class Electric conducts thorough inspections, identifying potential risks and offering solutions.
- Installation and repair electrical for HVAC, Furnace, and Water Heaters.
- Generators and Backup Power: Union residents can depend on First Class Electric for expert installation of standby generators or interlock and transfer switches, providing peace of mind during power outages.
- Commercial and Industrial Services: The company's services extend to commercial and industrial clients, offering expert electrical maintenance, machinery wiring and other electrical services to ensure the seamless operation of businesses.
- Whole-House, Ceiling and Attic Fans: improve your home's air circulation.
- Lighting Services: Installing, repairing or upgrading interior and exterior lighting is a common electrical service. This includes recessed lighting, LED lighting, security lighting, and landscape lighting
- Phone, TV and Internet wiring and installations.
- Smart Home Integration: In an era of smart technology, First Class Electric helps Union residents integrate smart home devices, optimizing comfort and security through professional installations.
- Emergency Services: Electrical emergencies can happen at any time. First Class Electric provides emergency electrical services in Union to address urgent issues like power outages or electrical failures.
- ... and just about every other electrical thing you can think of.
So Congrats – You've Just Found Your Electrician in Union, NJ!

In Union, NJ, First Class Electric stands out as the go-to electrician for residential, commercial and industrial needs. With a history of excellence, a comprehensive suite of services, and a commitment to safety and customer satisfaction, First Class Electric is indeed a first-class choice. When you choose First Class Electric, you are choosing more than an electrical contractor; you are choosing a trusted partner in the empowerment of Union's vibrant community.