Electric Baseboard Heaters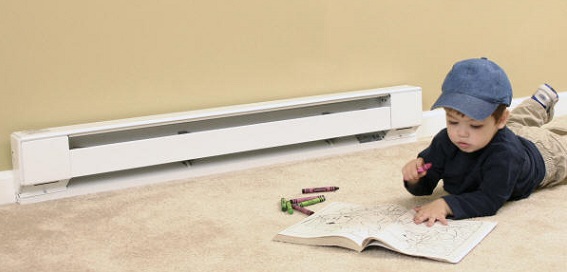 Serving homes and businesses throughout Central New Jersey
Whether you need to heat an entire home or just one room, electric baseboard heaters can be an excellent choice for homes and businesses that don't have access to natural gas.
First Class Electric's certified electricians install electric baseboard heaters in homes and businesses throughout Central New Jersey. Our work is 100% guaranteed and comes with a lifetime warranty on labor. 
Give us a call at (908) 325-1777 for help, and learn more about baseboard heaters below.
Are Baseboard Heaters a Good Choice?
In general, heating with gas is less expensive versus heating with electricity. But there are a lot of situations where it is virtually impossible or would be very expensive to install a gas powered heating system.
In fact, some areas of Central New Jersey don't even have an option for natural gas. 
If this is the case for you, electrical baseboard heaters are typically your best alternative to natural gas.
Electric baseboard heaters have many advantages:
They require almost no maintenance
They can be simply controlled with the thermostat on the unit itself or with the wall mounted thermostat
They're inexpensive to install (doesn't require running any pipes or duct work)
They can be easily installed in the existing application or in the new construction project
They heat up instantly, works silently
There's no risk of gas leak and no pollution
They come in many different lengths (from 2 feet to 8 feet) and can be installed on practically any wall space 
They last for many years and can be replaced very quickly with a new one if needed
We find that most electrical baseboard heater installation projects are for an entire home or apartment, or finished basements, attics, bathrooms, porches, sunrooms, and offices.
We are currently collecting testimonials from our many satisfied customers. We will shortly share with you what their experience was in this area of the page.