Smoke Detector Installation
Serving homes and businesses throughout Central New Jersey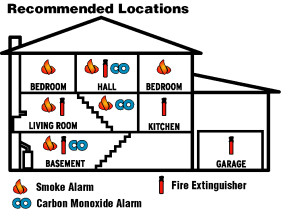 We often think of home as our safe place. But did you know that according to the National Fire Protection Association, 80% of fire related deaths happen at home in a matter of seconds?
That's why it pays to have high-quality, professionally-installed smoke and carbon monoxide detectors throughout your home. 
At minimum, all homes should have battery operated smoke detectors, but the gold standard are 110-volt hardwired interconnected detectors with battery backups. 
First Class Electric's certified electricians install smoke and carbon monoxide detectors in homes and businesses throughout Central New Jersey. Our work is 100% guaranteed and comes with a lifetime warranty on labor. 
Give us a call at 908-325-1777 or submit a contact form for help.
More on Hardwired Smoke Detectors
Most homes in New Jersey have smoke detectors, but not all smoke detectors are 110-volt hardwired interconnected devices with a battery backup, which we believe are the gold standard for safety. 
These kinds of smoke detectors can alarm you of fire or carbon monoxide gases in your home much quicker than just a battery powered smoke detector. Why? Because you may not be able to hear the alarm from the smoke detector on another floor.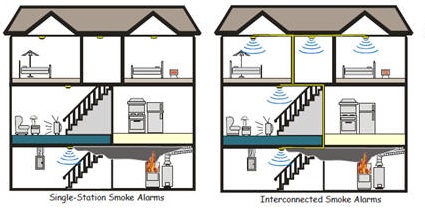 If for example, you're sleeping upstairs on the second floor bedroom and a fire occurs in the basement, hardwired interconnected smoke detectors would start alarming all devices at the same time throughout the entire home and wake up everybody regardless of which room they're in.
For everyone's safety each home should at least have battery operated smoke detectors but hardwired detectors are prefered.
Where to Place Smoke Detectors
In most home layouts, you need one smoke detector in each bedroom, one combination smoke/CO detector within 10 feet of each bedroom, and at least one smoke detector on each level of your house.
Make sure your home or business is protected.
We are currently collecting testimonials from our many satisfied customers. We will shortly share with you what their experience was in this area of the page.