Attic & Whole House Fan Installation
Installing in homes and business throughout Central New Jersey
Looking for an affordable way to reduce your electricity bill this summer? An attic or whole house fan may be just what you need.
First Class Electric's certified electricians install and maintain attic and whole house fans for homes and businesses throughout New Jersey. Our work is 100% guaranteed and comes with a lifetime warranty on labor. 
Give us a call at (908) 325-1777 for help, and learn more below.
What Do Attic Fans Do?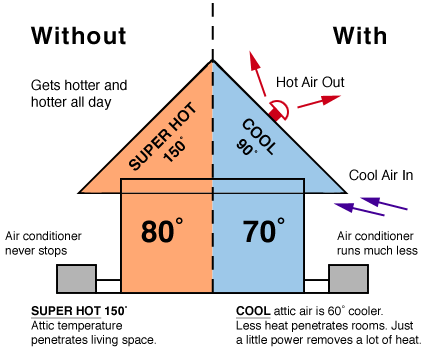 Attic fans reduce the temperature of the air in your attic thereby keeping your home cooler during the hot months.
The attic fan is controlled by a thermostat. The usual recommended temperature for the thermostat 95 degrees to help reduce the burden on your air conditioner and to preserve the life of your roofing as well. When the temperature in the attic goes over 95 degrees, the attic fan will start working. When the temperature drops under 95, it will stop working.
A humidistat can also be installed to reduce moisture in the summer and in the winter. In the summer, the attic can get hot and humid. And in the winter, humidity from cooking, bathing, and heating your home can travel up to the attic and accumulate. 
Humidity can cause mold and wood damage that can affect our pulmonary system for example by exacerbating asthma, emphysema and causing flu, and common colds.
What Do Whole Whose Fans Do?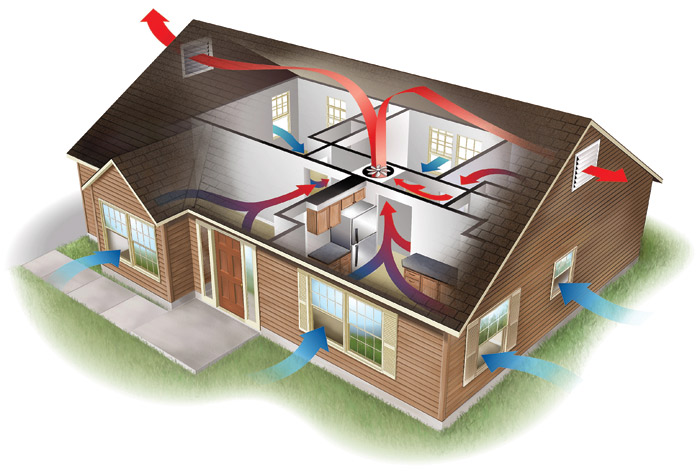 A whole house fan is installed in a ceiling to help circulate air through your whole home. 
It is used when the air temperature outside is cooler than the air inside. When a window or door is left open, a whole house fan will suck the cooler air from outside into the home and move it through the house to the attic and out of the house via an attic vent. 
Whole house fans help reduce your electrical bill by reducing your air conditioners workload. Whole house fans also  bring fresh air into the home, which can have benefits to your health.
We are currently collecting testimonials from our many satisfied customers. We will shortly share with you what their experience was in this area of the page.